GEOSET Studios is the latest addition to the Global Educational Outreach for Science Engineering and Technology initiative. This is an academic service provided free of charge for the entire university community. Our recording studio primarily targets outstanding educators and gives them a chance to showcase their work.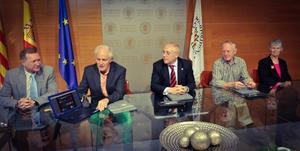 GEOSET Studios is part of an international network of participating institutions that create short educational material.
We have produced a selection of documentaries and shows in Studio 1. This studio can be configured for various productions with sound insulated stage.