Studio Open
GEOSET Studios is the latest addition to the Global Educational Outreach for Science Engineering and Technology initiative. This is an academic service provided free of charge for the entire university community. Our recording studio primarily targets outstanding educators and gives them a chance to showcase their work.
The this is our second studio with the first located in the Chemical Sciences Laboratories building (Chemistry).
The new Studio is housed in the footprint of the old Dirac Library copier room, now newly refurbished and partitioned to create a control room, studio floor, reception area and office space.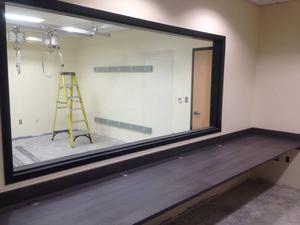 Studio Construction - Fall 2013
The new studio contains many features for high quality productions including green screen lite-ring technology and a full Newsroom set with multi-configuration LED lighting.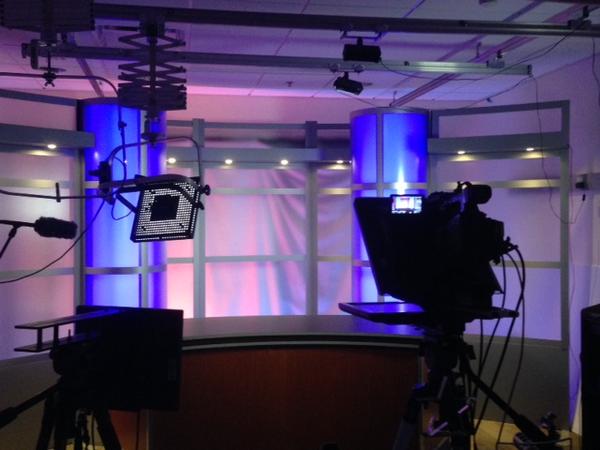 Studio Complete - Spring 2014
The official opening is scheduled for mid September 2014
Please contact us at geoset@fsu.edu for more information.